Before I being to burn a new pyrography there is a lot of preparation that goes into every new piece that I create.  First I make a messy layout sketch which is basically just my idea that usually just looks like a lot of scribbles.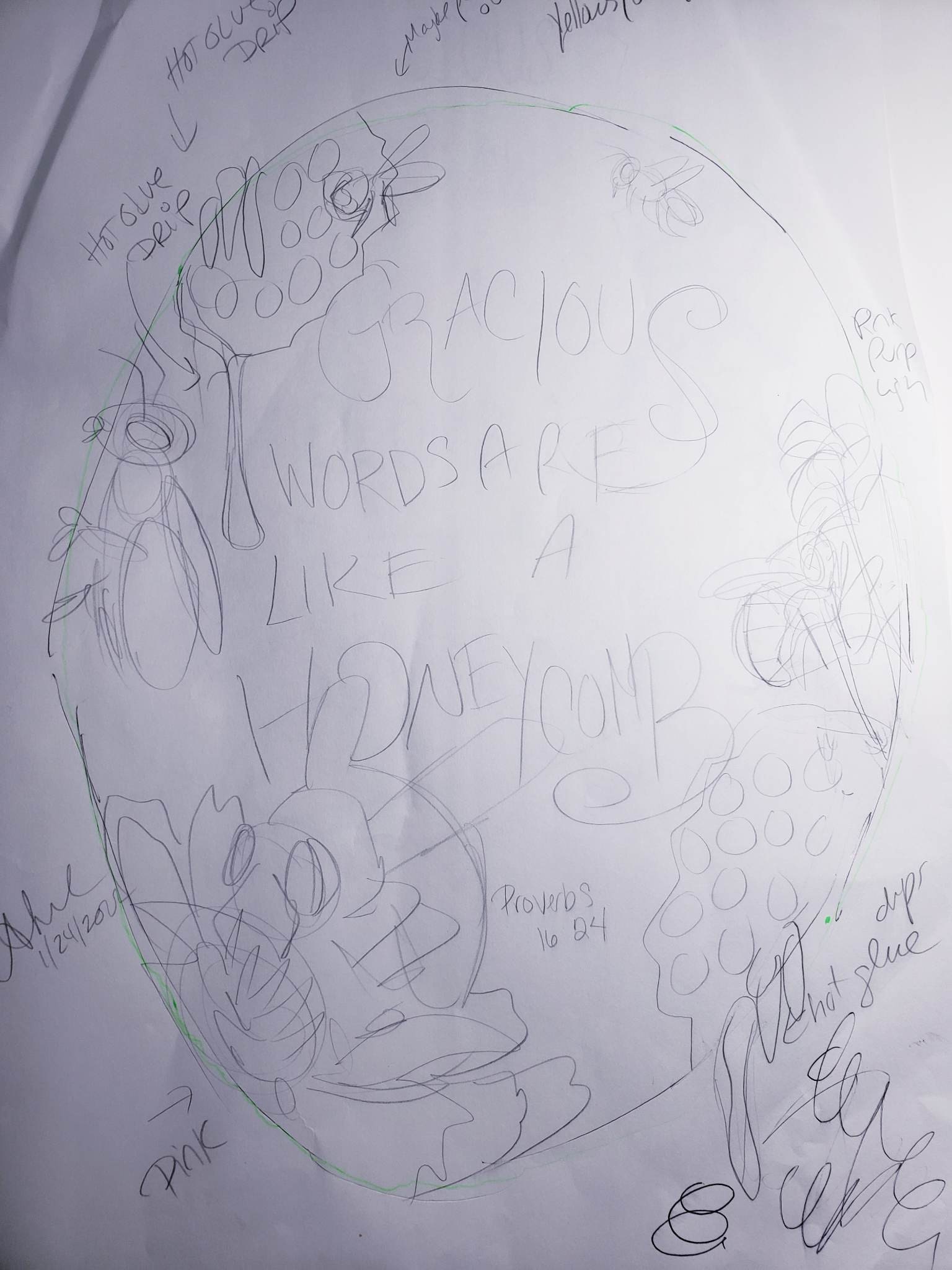 My second sketch is more detailed and helps me figure out where I want certain elements to be on the wood.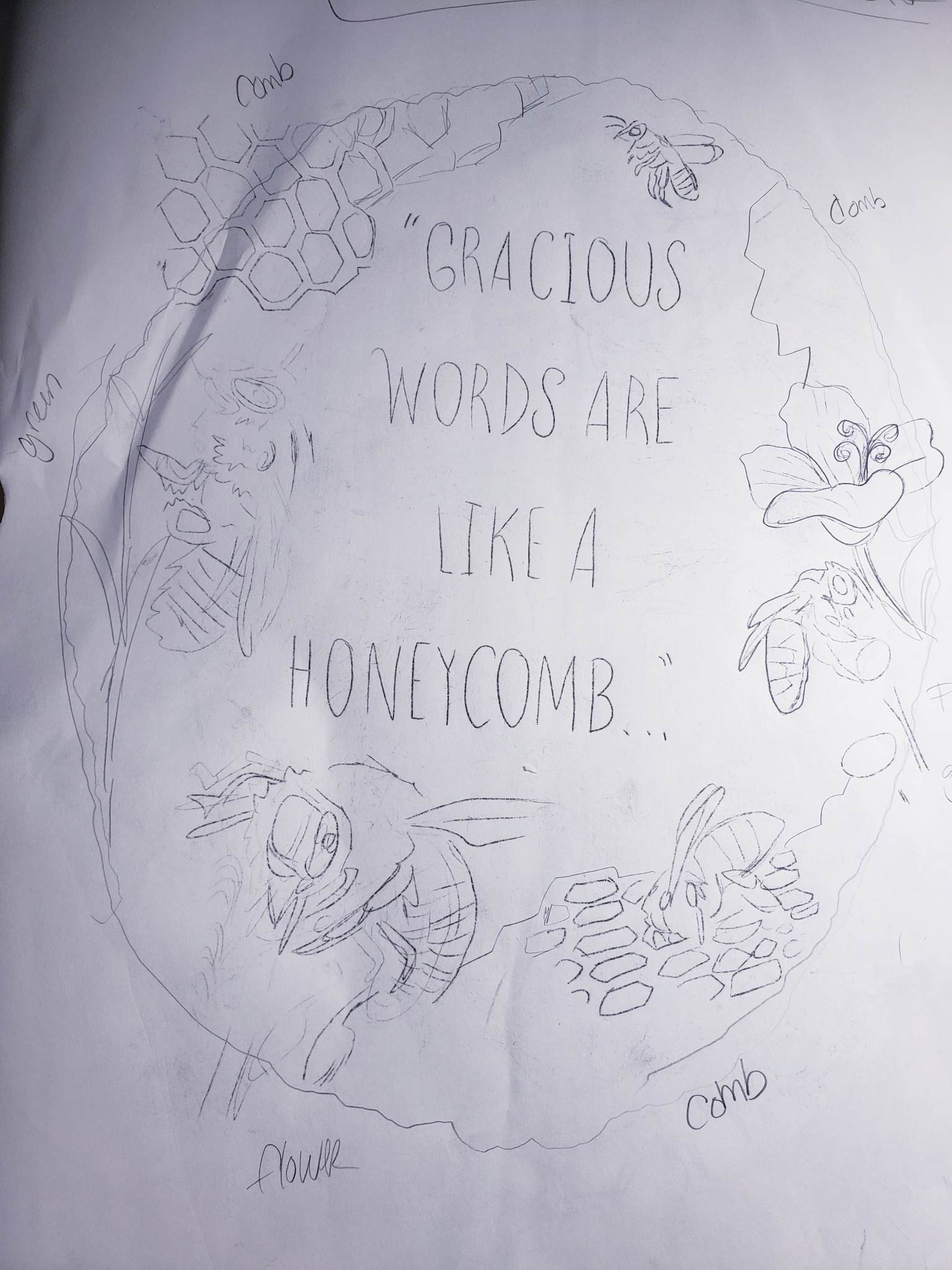 I eventually get to my sketch that I will transfer onto the wood. I only transfer a basic outline since I do all the details and shading as I burn.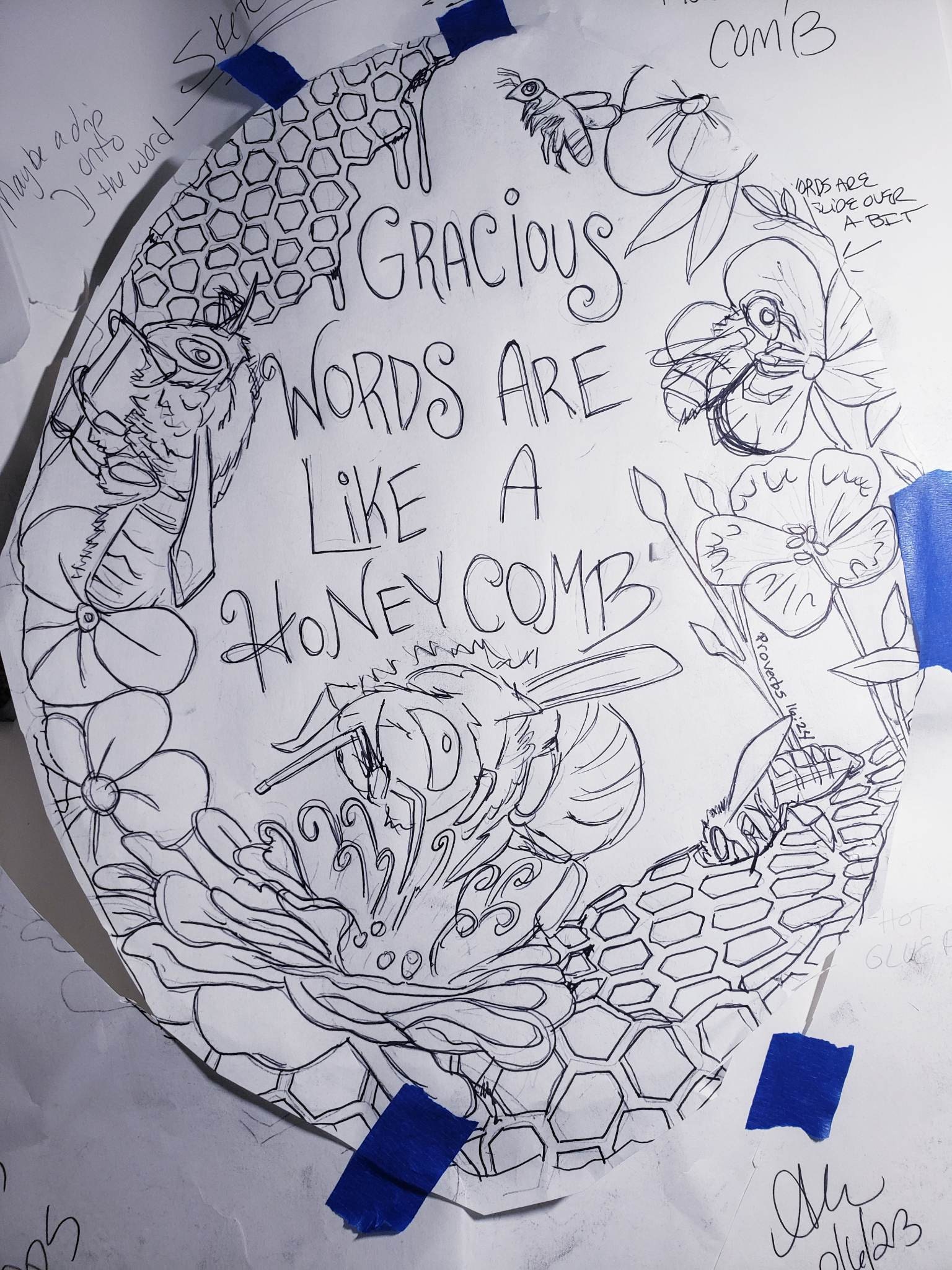 I have wanted to do a wood burning of bees for years. I have no idea why, but I just never could come up with the right image.   I read a scripture recently that really caught my eye recently and I finally got my  idea!  
 ᴘʀᴏᴠᴇʀʙꜱ 16:24 "ɢʀᴀᴄɪᴏᴜꜱ ᴡᴏʀᴅꜱ ᴀʀᴇ ᴀ ʜᴏɴᴇʏᴄᴏᴍʙ, ꜱᴡᴇᴇᴛ ᴛᴏ ᴛʜᴇ ꜱᴏᴜʟ ᴀɴᴅ ʜᴇᴀʟɪɴɢ ᴛᴏ ᴛʜᴇ ʙᴏɴᴇꜱ."  
      I know these pictures do not look like much now...but to me I can see how awesome this piece is gonna BEE.   I will be adding some color this this pyrography as well. I just ordered some new wood burning tips to make sure I can really bring out the fine detail.   Once they arrive let the burning BEE-gin.   Make sure to check back or follow my Instagram @Mermaid.Ally and/or Facebook Page for updates. Thanks for swimming by!