We are currently in the month of December, but this past Sunday and Monday the weather was calling for around sixty degrees. We also had a special Full Moon. Oh, and not to mention low tide was smack dab in the middle of the day at 1:00 PM. How could I NOT go treasure hunting!?!
     What an amazing weekend! On Sunday I woke up around 9:00 and and decided to go stock up on Cape May Diamonds!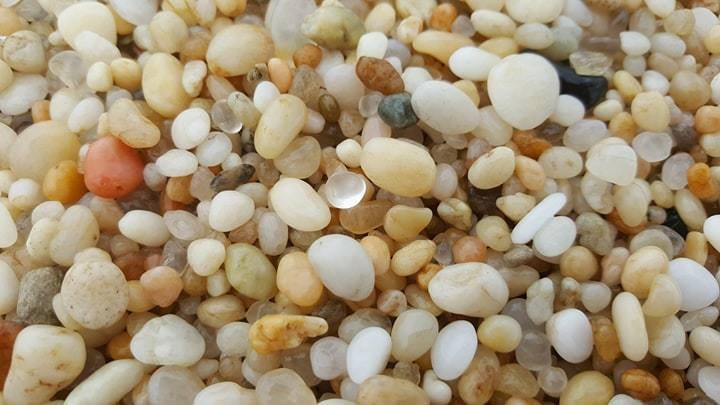 I started out the day at Sunset beach! There was quite a few people out Christmas shopping at the local small shops which was great to see. The sun was not shining, but the water was nice and warm. I did not have to wear gloves or a hat either days!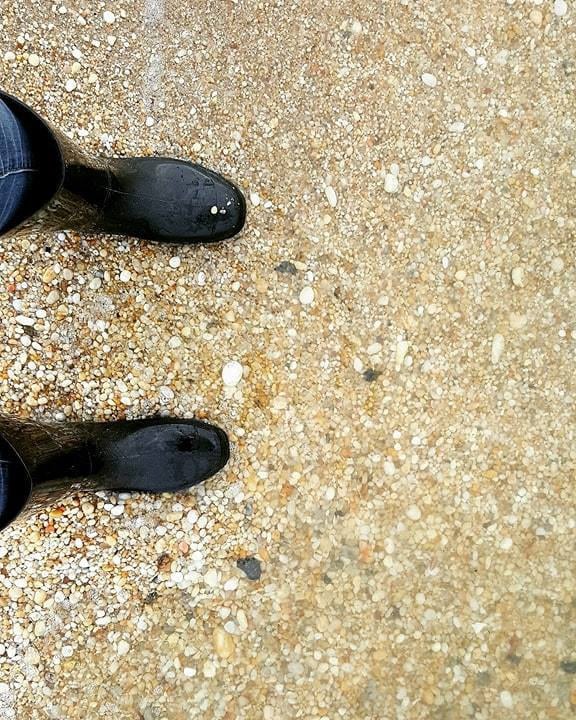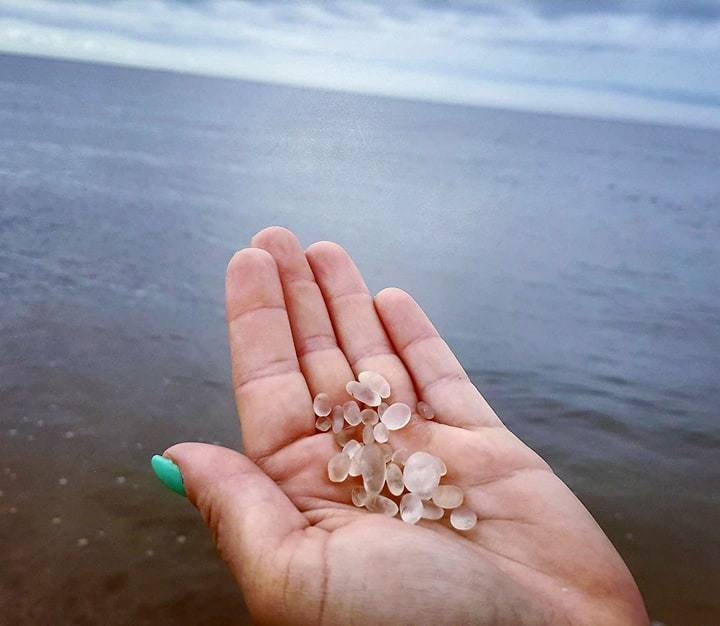 After scooping up a fair amount of diamonds and pink pebbles, I decided to check out the Harbor, but did not have any great finds. Then I went into town along the shore line for some large clam shells before low tide was up. The sky and sun rays were stunning. Hopefully I can afford a new rock tumbler soon, then the diamonds will go into a three week process where they will be polished to maintain their clarity! I  love how they look as if they are pure water drops in your hand.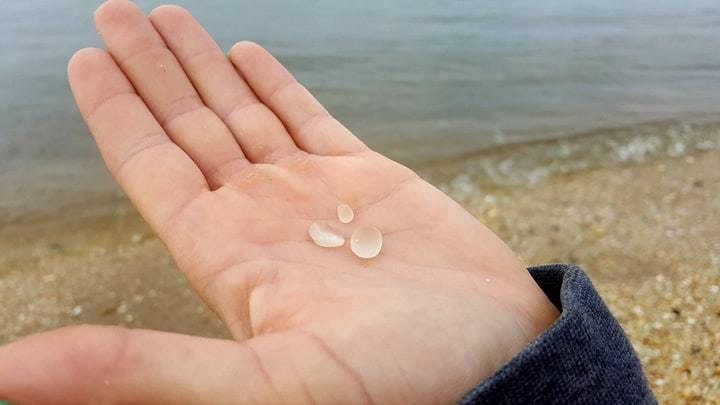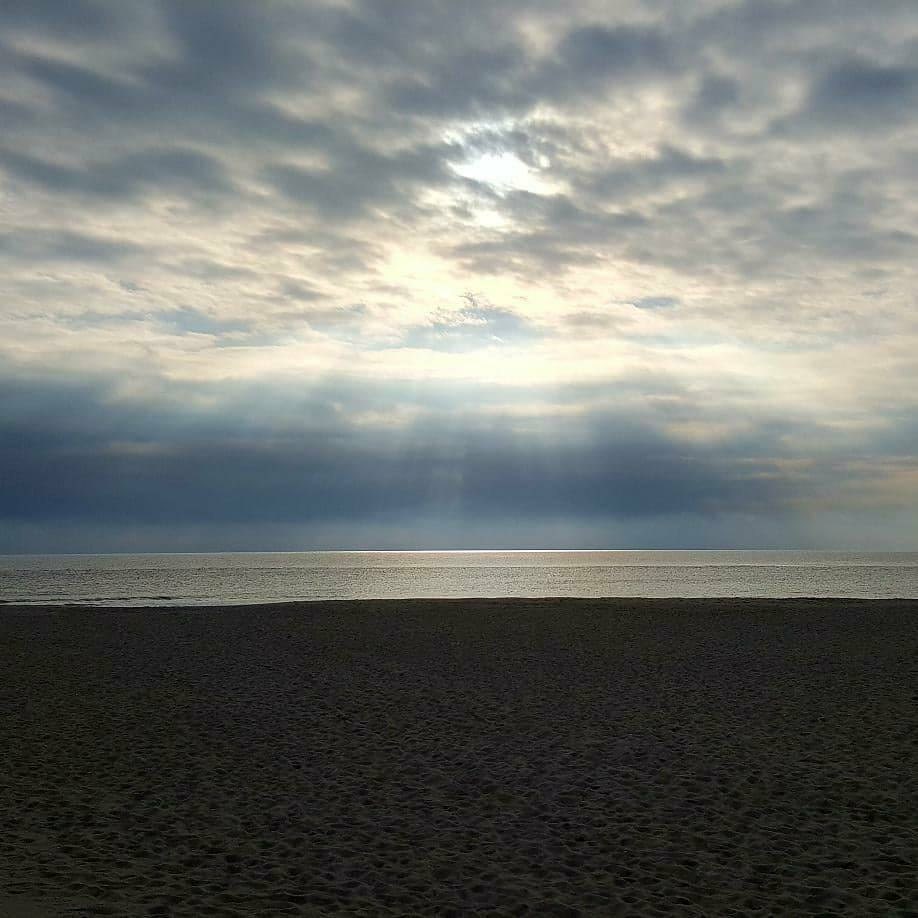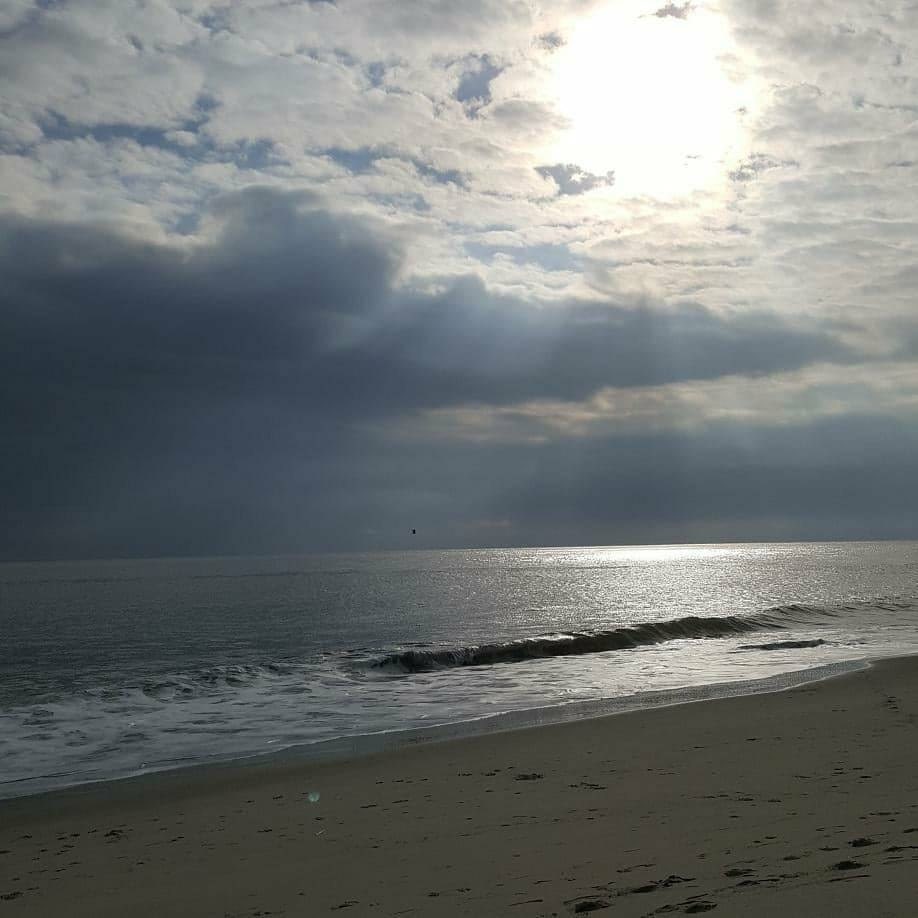 If you know me, you know that I HATE the cold. So, hearing we may have snow on Friday I made sure to make my way to Atlantic City, New Jersey on Monday where I found a large amount of sea glass! However, as soon as I arrived I met a very nice man and his lovely dog (Mya). He immediately brought my attention to a quite adorable seal.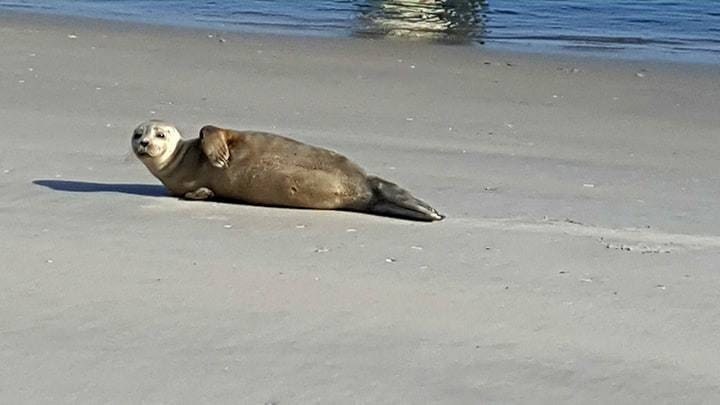 He or she was SO cute! We made sure to keep our distance, but after looking closer I noticed he had a large wound in his armpit. The gentleman was able to make some phone calls and Marine rescue came right out! They helped the young pup and said he should be ok and re-released! Yay!  I then spent a few more hours collecting beautiful sea glass. I LOVE how they look in glass jars. Just like sugar candy!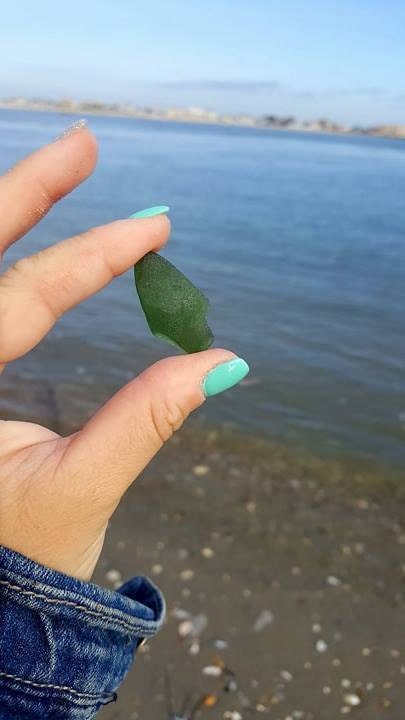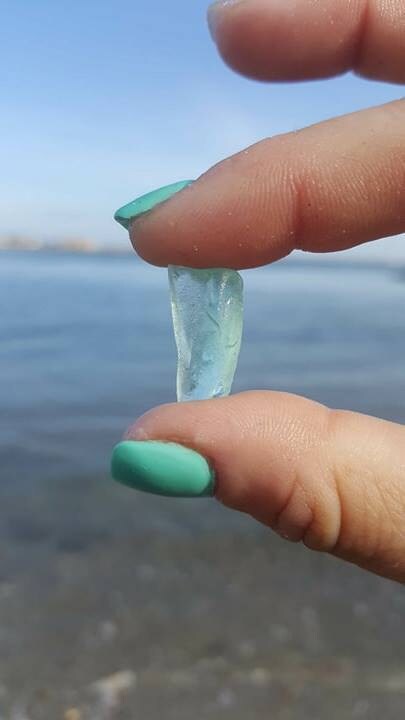 The most interesting piece I found however, I did not notice until AFTER I got home. After cleaning all my ocean treasure, I was showing my husband my blue collection and noticed in the light this piece had some sort of wolf shape!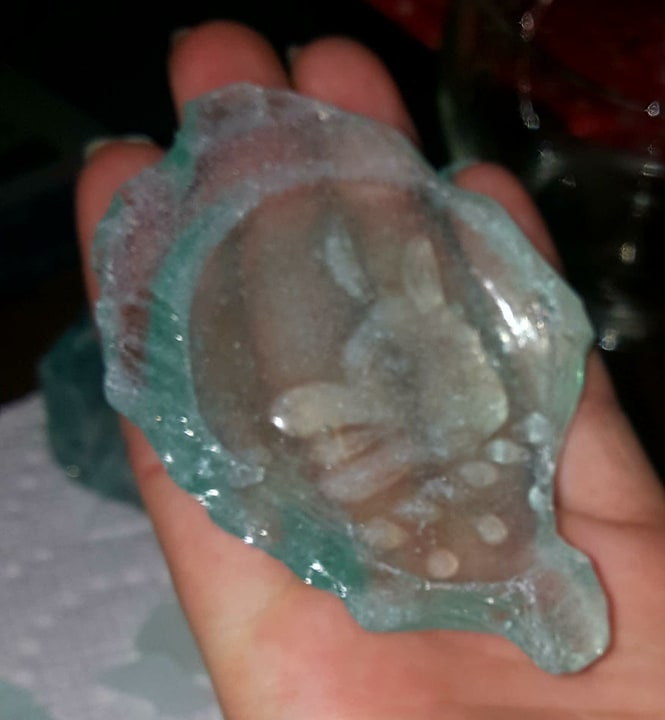 After hours of research and with much help we were able to identify this Manufacturer's mark as Gordon's Dry Gin from London! This piece could very well be dated from the very early 1900's. What an awesome find for my first sea glass island. I think I will be keeping this piece for myself. Stay tuned my social media, because all the beautiful glass, shells, diamonds, and pebbles I collected will be soon to find their way into unique wood burnings and art very soon! Thank you for stopping by and sharing my adventures.